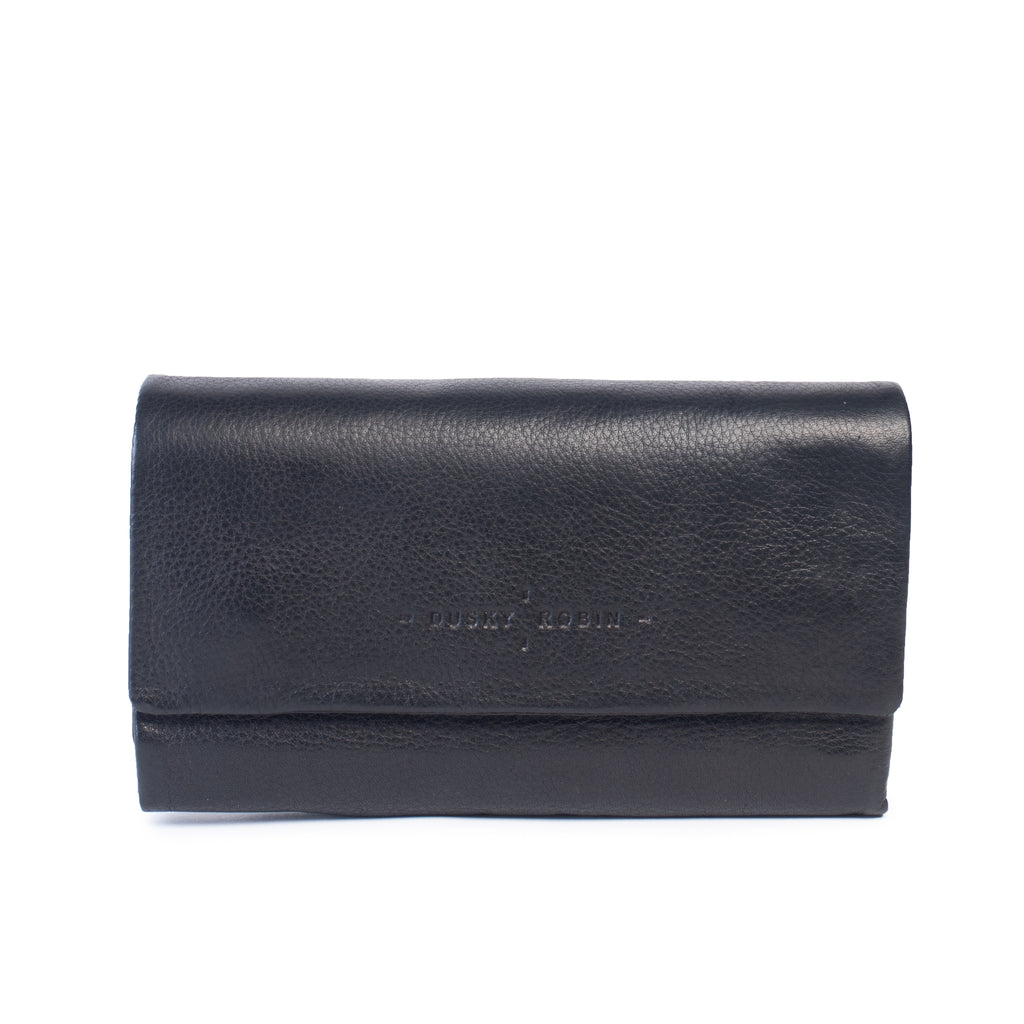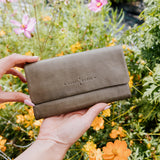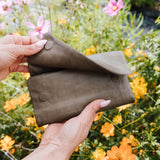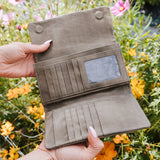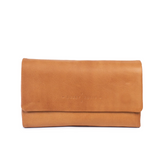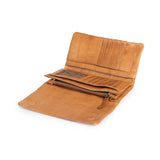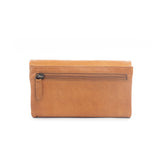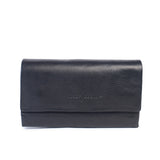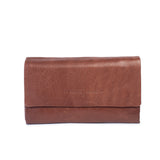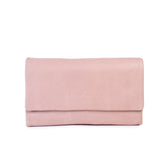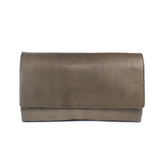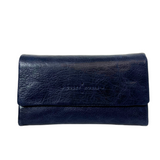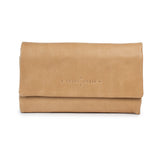 Dusky Robin Leather
Rose Purse
19 W x 11.5 H cm

Rose has a modern exterior, but inside has all of the traditional purse features for the super organised folk.

With 13 card slots, a photo window, 4 large pockets, a further 3 expandable large pockets, one with zip, hidden magnetic closure + an external zip for coins.

Available in tan, black, brown, olive, navy, steel grey + dusky pink.